Creative Halloween Games for Kids: Trick or Treat?
Mon, 09 Oct, 2023
Creepy Halloween Fun Right at Home
Halloween is just around the corner, and the kids' anticipation is evident. This year promises to be truly special, as we've prepared some thrilling and spooky activities for children. From classic games to innovative escape the room adventures – here are our suggestions to delight those little ghouls and monsters.

Great Halloween Games for Little Spooks
Hide in the Dark
Hiding in the dark is a timeless game, but on Halloween, we can take it to a spookier level. The kids hide in the darkness while someone searches for them with a flashlight. The flickering light and eerie sounds create an authentically spooky atmosphere. Who will be the first to find their friends?
Eyeball Race
Introducing a creepy twist to the classic egg-and-spoon race. Instead of eggs, kids roll small painted "eyeballs" on spoons. The goal is to get the "eyeball" across the finish line as quickly as possible without dropping it. A race that will undoubtedly bring lots of laughter.
Kids Against Each Other
Planning a Halloween party? Then fun competitive games are an excellent idea. From pumpkin rolling races to witches' broom races, there are countless ways to entertain the little monsters and test their agility. Compete, laugh, and have a spooky good time!
Toilet Paper Mummy Roll
The team game "Toilet Paper Mummy Roll" promises loads of laughter and creativity. A child gets wrapped in toilet paper, transforming into a mummy. The task is to do this as quickly as possible. The kids become masters of transformation, and fun is guaranteed.
Creepy Campfire Stories
Telling a spooky story around a campfire is a true classic. Together, the kids create a ghostly atmosphere and share tales that would give even the bravest goosebumps. It's a fantastic way to stimulate children's imagination and storytelling skills.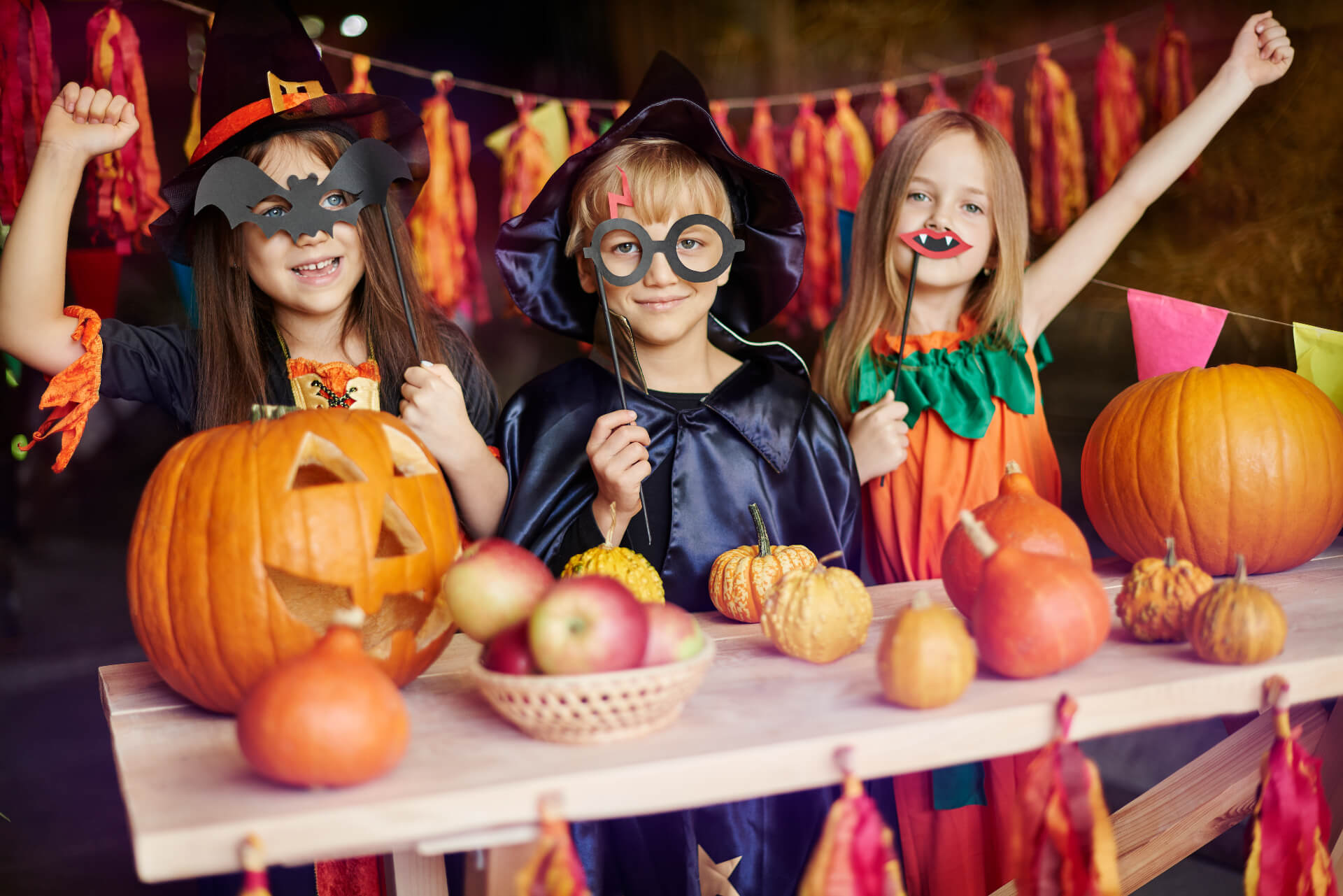 Escape Game - The New Halloween Highlight
Escape the Room in Wien and Other Places
Why should kids only celebrate Halloween in the neighborhood when they can have an exciting adventure in an Escape Room designed for kids and teenagers? Escape the room games are the latest trend for Halloween games for children. In Wien and other cities, specially designed escape rooms whisk the little adventurers into a spooky world.
An Unforgettable Experience in the Kids' Escape Room:
If you're planning an impressive Halloween program for kids this year, "NoWayOut" in Vienna should be at the top of your list. The "School of Magic" room, with its mystical decor and mysterious corners, is sure to grab attention. But that's not all: it offers intriguing puzzles that will enchant every child, turning them into true escape room experts.
It's not just about being smart. Every game demands teamwork, creativity, and the will to face challenges. In the "School of Magic" at NoWayOut, children immerse themselves in a world of magic and adventure. Imagine their eyes lighting up as they, the budding wizards, uncover clues, unveil secrets, and steadily approach their mission to save the school.
They won't only showcase their detective skills but also deepen friendships and forge new bonds. It's the perfect blend of learning and fun. It is promises a memorable Halloween. It's an experience they'll tackle as a team and discuss for years to come.
Why a Exit the Room Adventure?
The appeal of escape rooms lies in the fascinating challenge of being locked in a room for exactly 60 minutes, solving puzzles together. This not only enhances teamwork and critical thinking but also ensures every child gets a unique experience that's not just spooky but also incredibly educational. It's a memory for all ages.
Escape Game for All Age Groups
Exit the room games can be tailored to suit children of any age. The puzzles and tasks are designed to ensure fun for everyone while remaining challenging. Whether 6 or 16 years old, every player faces an exciting challenge in an escape room.
Why Celebrate Halloween in the "School Of Magic"?
Magical, spooky, and educational
The "School Of Magic" offers a unique concept for Halloween parties. Here, kids can not only experience scary adventures but also learn. The fusion of magic, thrill, and education makes this fox in a box venue perfect for a Halloween bash.
Play Escape the Room - Safe and Fun
An exit the room game isn't just exciting, it's also safe. Kids can have fun in a controlled environment without any worries. It's a fabulous alternative to the traditional "trick or treat" and ensures hours of entertainment.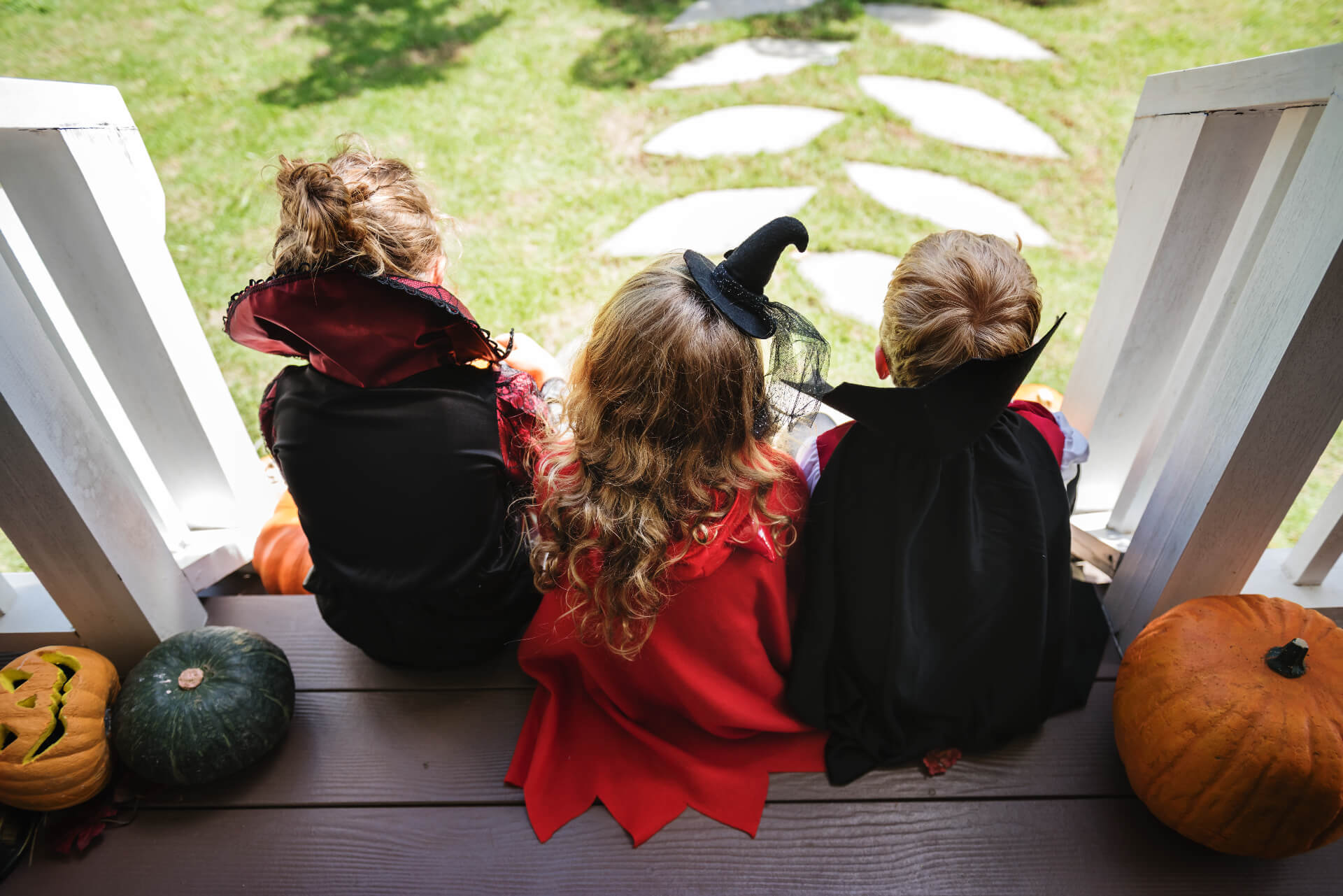 Conclusion: It's All About the Mix!
Whether you opt for DIY spooky Halloween games or a professional Halloween program with escape rooms, one thing's for sure: It'll be a memorable Halloween for the kids. Laughter, scares, and shared adventures create memories that will last a lifetime.
Q1: What games can be played on Halloween?
A1: On Halloween, you can play Hide in the Dark, participate in the Eyeball Race, or share Creepy Campfire Stories. There are so many spooky options!
Q2: What do kids do on Halloween?
A2: Kids love to dress up, collect candies, play spooky games, and listen to ghost stories.
Q3: How to celebrate Halloween with kids?
A3: Celebrate Halloween with kids by crafting costumes, organizing a treasure hunt, preparing spooky snacks, and playing eerie games together.
Q4: What do kids do during Trick or Treat?
A4: During Trick or Treat, kids go from house to house, ring bells, and get candies by saying "Trick or Treat". It's a fun Halloween ritual.
Q5: What's essential for a Halloween party?
A5: Essential elements for a Halloween party include spooky decorations, costumes, eerie snacks, and spooky games.
Q6: What's needed for a successful Halloween party?
A6: A successful Halloween party requires costumes, decorations, tasty snacks, games, and a spooky atmosphere.