Escape Room Tips: Choosing the Right Adventure
Wed, 04 Oct, 2023
Why an Escape Room is the perfect birthday gift in Vienna
The idea of celebrating a birthday in an escape room is a great way to create an unforgettable experience.
Planning a birthday party in Vienna can be a challenge, but if you're looking for a unique and exciting way to celebrate your special day, then a visit to an escape room is the perfect choice. Escape rooms offer an unforgettable experience that promises not only excitement and adventure but also promotes teamwork and puzzle-solving. In this article, we will delve into why an Escape Room in Vienna is the ideal choice for your birthday celebration and how to choose the right room.
How to Choose the Right Escape Room: A Guide
Tips and Tricks: How to Choose the Right Difficulty Level
The first step in choosing an escape room for your birthday celebration is to consider the difficulty level. Escape rooms offer a wide range of difficulty levels, from beginner to expert. If you and your friends are visiting an escape room for the first time, it's advisable to start with a beginner-level room. These rooms are typically less challenging and provide a great introduction to the world of escape games.
However, for experienced escape room players, there are also challenging options that will even test the sharpest minds.
If you have a mixed group of beginners and experienced escape room players, it's advisable to choose a room with a medium difficulty level. This way, the game remains exciting and manageable. Don't forget to follow the recommendations of the escape room provider to ensure the best possible experience.
The Perfect Event Location for the Birthday: What to Consider
In addition to different puzzles and the difficulty level, the choice of the right location is crucial. Make sure that the escape game facility is easily accessible, preferably by public transportation. This facilitates the arrival of your guests and ensures that everyone can arrive on time. Additionally, the event location should have friendly and helpful staff to ensure that your birthday celebration runs smoothly.
Public Transportation: Easy Access to Vienna's City Center
Vienna is a city with a well-developed public transportation network, and it is advisable to choose an event location that is easily accessible by public transportation. This makes the journey convenient for all guests and ensures that no one gets lost or has difficulty reaching the location. Good accessibility is the key to a successful birthday celebration.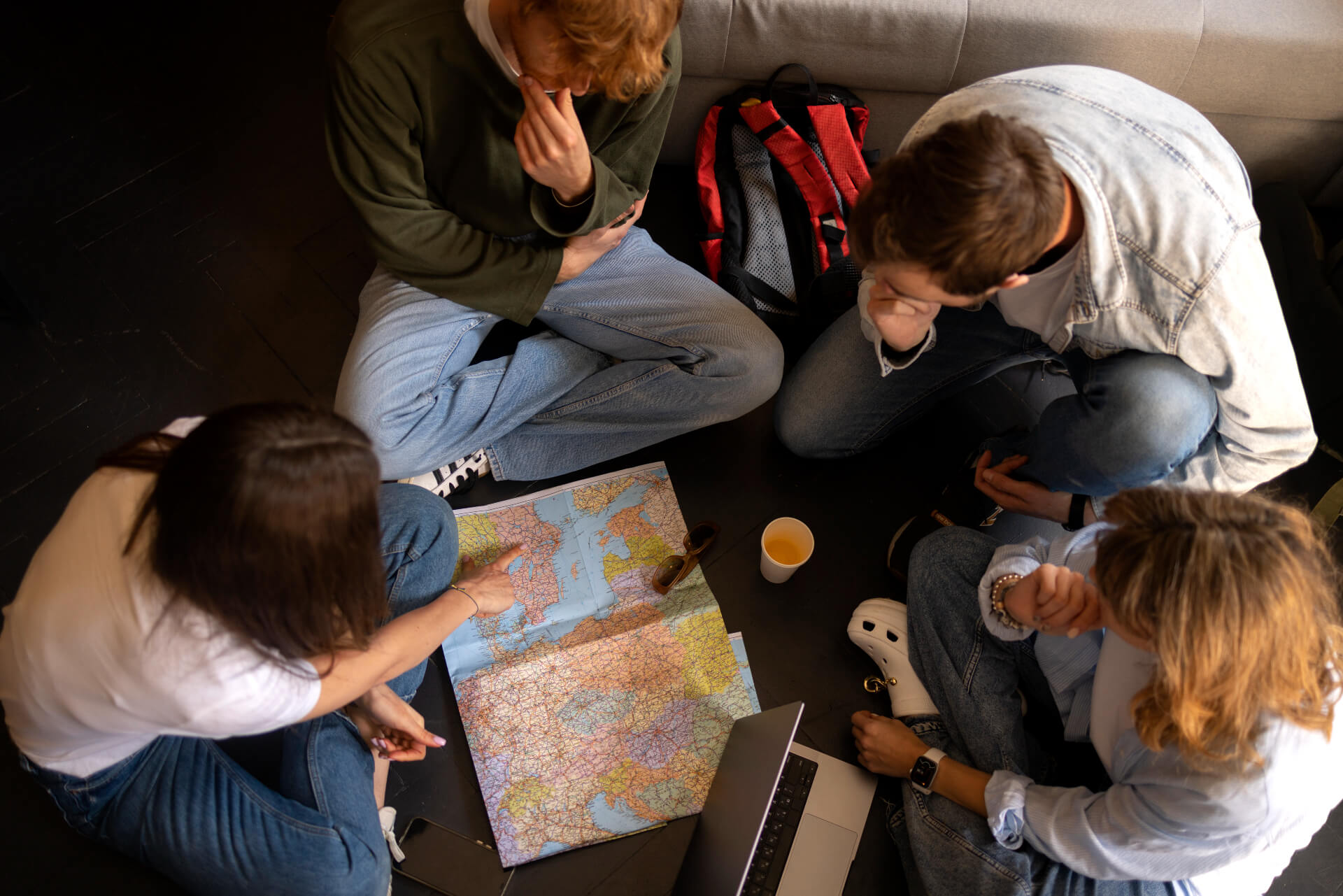 The Different Genres: Which Escape Room Is Right for Me?
Escape rooms in Vienna have become a cultural phenomenon in recent years, attracting players of all ages. The wide range of genres allows visitors to immerse themselves in various worlds and experience unforgettable moments. Here are detailed insights into some of the most popular genres and what makes them unique:
Adventure and Mystery: Da Vinci
The Da Vinci Escape Room attracts art and history enthusiasts alike. Inspired by the Renaissance era, you step into the shoes of Leonardo Da Vinci and explore his secrets. Every puzzle you solve brings you closer to discovering one of his hidden inventions. In addition to impressive reproductions of some of his most famous works, there is also historical background information that immerses players deeper into the time and life of this genius.
Adventure and Fantasy: School of Magic
The School of Magic Escape Room is like a dream come true for every Harry Potter fan. The atmosphere is filled with floating candles, mysterious books, and enchanted objects. As you try to escape from the room, you might also learn how to properly wield a wand or brew a magical potion. The details and decorations are designed to make you feel like you're in a real wizarding school.
Action and Adventure: Mission Belvedere
The Mission Belvedere Escape Room offers an intense experience that puts you in the shoes of a spy or detective. Your mission, should you choose to accept it, is to find important information before time runs out. The room is equipped with state-of-the-art technology and gadgets to assist you on your mission. The scenario is designed to raise your pulse and adrenaline levels.
Biggest Horror Escape Game with Optional Live Actor: The Nun
For those seeking an extra thrill, the Horror Escape Room "The Nun" is the ideal choice. In this dark world, you will encounter fear and terror, heightened by the presence of real actors. This escape room is not for the faint of heart and is perfect for horror movie fans looking for an intense experience. Immerse yourself in the eerie atmosphere of the Horror Escape Game "The Nun" and test your survival skills in this exciting adventure. You will appreciate the acting quality of the performers in this unique live escape room, which makes you feel like you are part of the horror. Escape from the terrifying scenarios and experience the thrill up close. Do you dare to take on the challenge? Visit the Horror Escape Room and find out if you have the courage and determination to escape this nightmare. Are you up for it? Discover the ultimate horror escape room and test your limits in the dark world of The Nun.
Conclusion
In summary, choosing an escape room in Vienna offers an exciting way to celebrate your birthday. Be sure to choose the right difficulty level, select a well-accessible event location, and find the genre that best suits your interests and preferences. Book your escape room now and look forward to an unforgettable adventure in the heart of Vienna.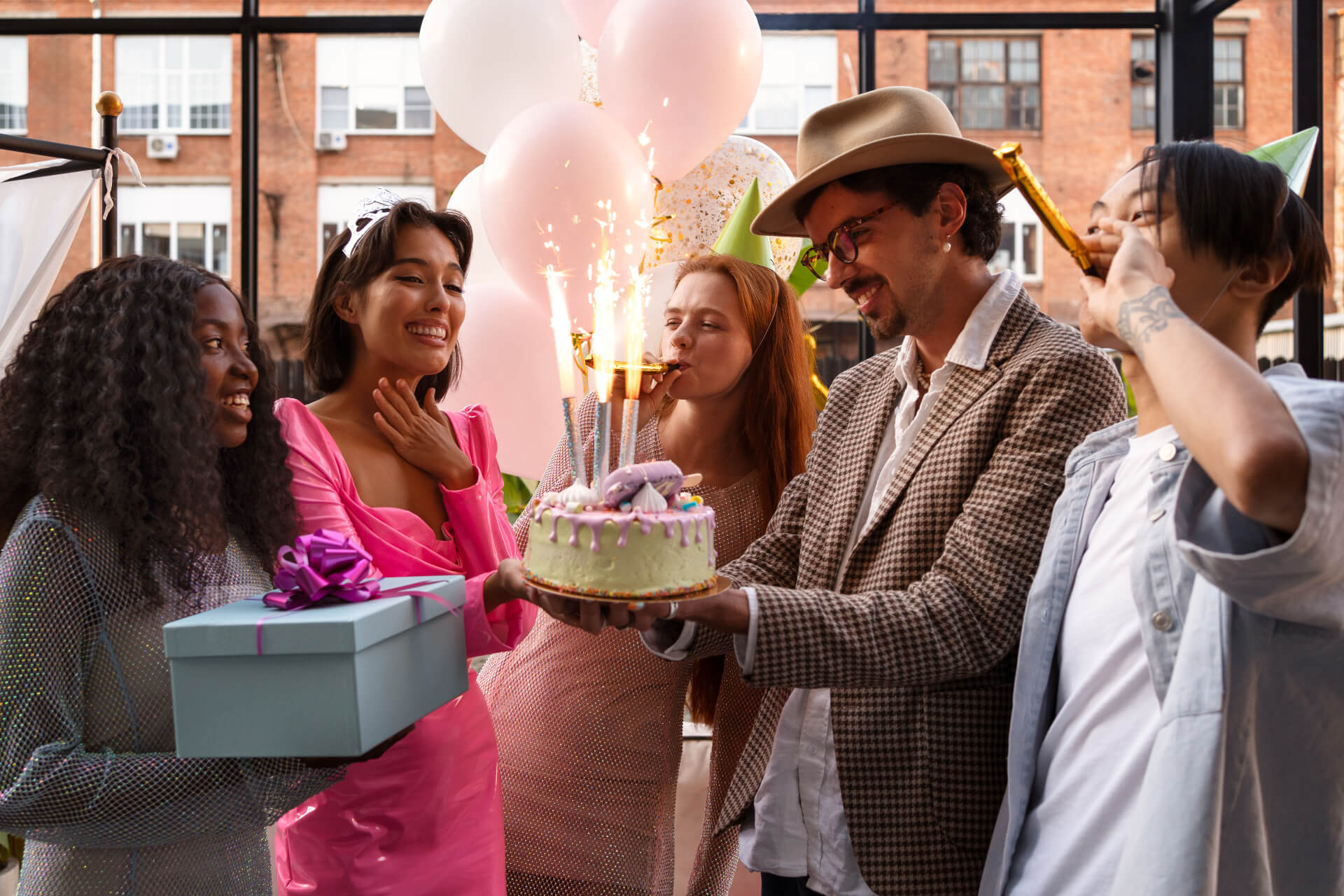 Q1. How do I find the right Escape Room for my birthday?
A1: Choosing the right Escape Room for your birthday depends on your interests and experience. Consider whether you're a beginner or an experienced player and choose the difficulty level accordingly. Also, pay attention to the genre that interests you the most.
Q2. What difficulty levels do Escape Rooms in Vienna offer?
A2: Escape Rooms offer a wide range of difficulty levels, from beginner to expert.
Q3. Are there recommendations for beginners when selecting an Escape Room?
A3: Yes, it's recommended to start with a room designed for beginners to get acquainted with the world of Escape Games.
Q4. Why is the choice of the event location crucial for the birthday celebration?
A4: The event location should be easily accessible and have friendly staff to ensure a smooth flow of the birthday celebration.
Q5. What role does accessibility by public transportation play in the location selection?
A5: Good accessibility by public transportation is essential to ensure that all guests can arrive on time.
Q6. What are the different genres of Escape Rooms available in Vienna?
A6: Vienna offers various genres of Escape Rooms, including Adventure and Mystery, Adventure and Fantasy, Action and Adventure, and Horror.
Q7. What makes the Da Vinci Escape Room unique?
A7: The Da Vinci Escape Room offers an experience where you can uncover the secrets of the famous artist Leonardo Da Vinci, including historical background information.