Spooktacular Fun: Top Activities for Halloween!
Fri, 29 Sep, 2023
The Night of the Spirits is just around the corner, and Vienna, steeped in Halloween Austrian tradition, presents itself as an impressive fusion of historical grandeur and vibrant zeitgeist. So, what could you do on such an evening in Vienna to transform it into an unforgettable experience?
Halloween in Vienna: Fun with Friends
Vienna's mystical alleys don't just appear enchanted in the twilight; they also provide the perfect backdrop for celebrating Halloween in style. Whether in the company of friends, with family, or even embarking on a solo adventure, the entertainment factor is guaranteed.
Explore Our Selection of Spine-Chilling Activities
Whether it's a horror movie marathon, thrilling puzzles in escape rooms, or adrenaline-pumping video game events, the range of options to get that eerie thrill is extensive.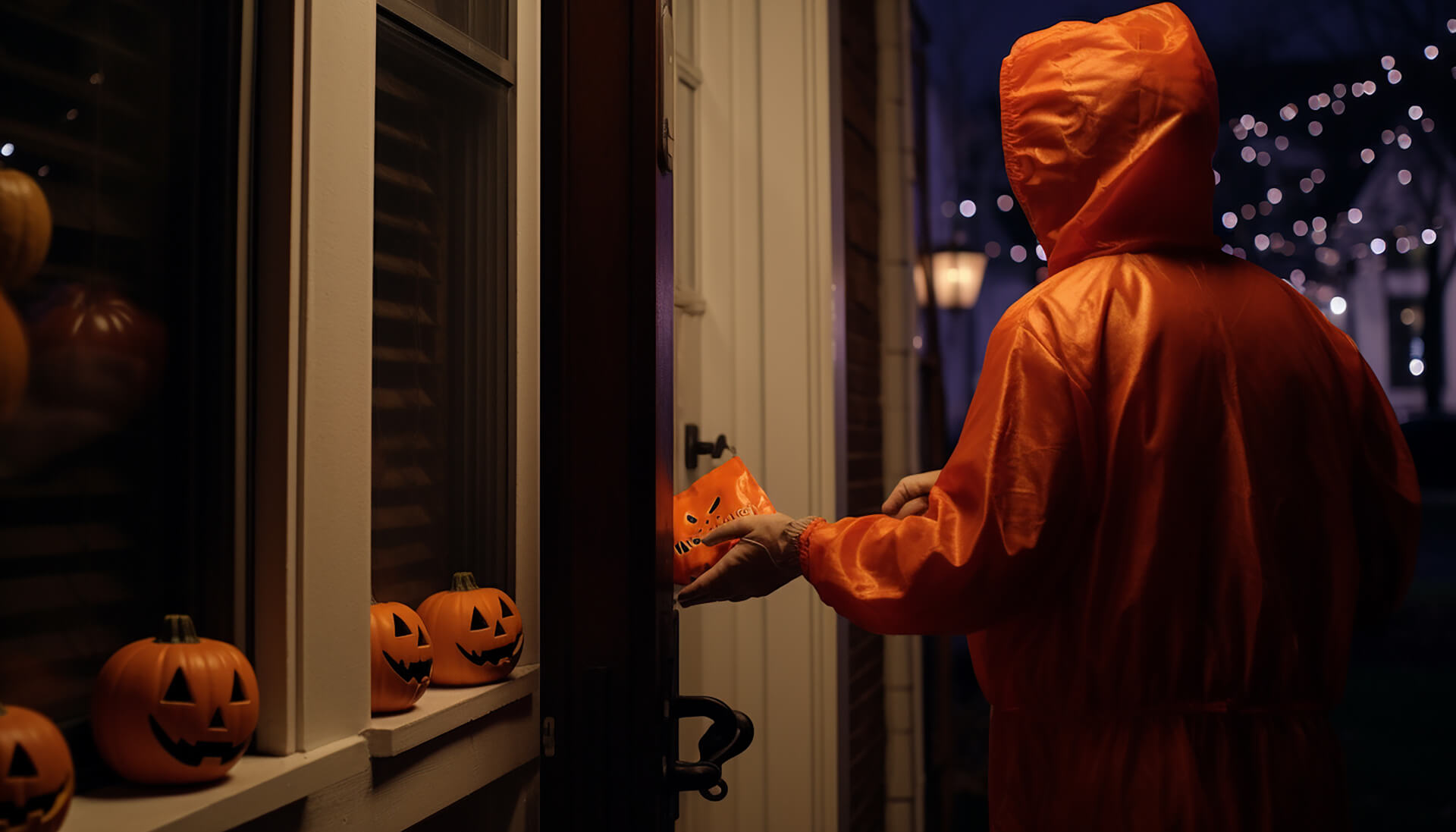 An Evening Full of Thrills: A Selection of Gripping Films
If you want to kick off the evening in style, the 2020 film "No Way Out" is the perfect choice. With its unpredictable twists and intense scenes, it promises to sharpen your senses and make your heart race.
Taking Fear to the Next Level: "Escape Room: Tournament of Champions" from 2021
Following that, you should dive into the nerve-wracking film "Escape Room: Tournament of Champions" from 2021. This film gives traditional escape room movie concepts a whole new dimension and will make you feel the tension in the air. It's not just about entertainment; it's about experiences best enjoyed in good company.
For Escape Movie Enthusiasts: A Film that Pushes Boundaries
If you're a fan of escape movies, you have plenty of options to choose from. One of the absolute highlights in this genre is undoubtedly the film "Fatal Premonition," which surprises viewers with an endless stream of unexpected plot twists and tests your imagination to the limit.
Ending the Evening with Excitement: Endurance Games for Adults
If you want to test group dynamics and keep the excitement going until the end, endurance games for adults offer an exciting option. Round off the evening in a truly entertaining and nerve-wracking style. This selection of movies and activities promises an evening full of chills and unforgettable moments – just what the doctor ordered for fans of top horror films and escape room movies.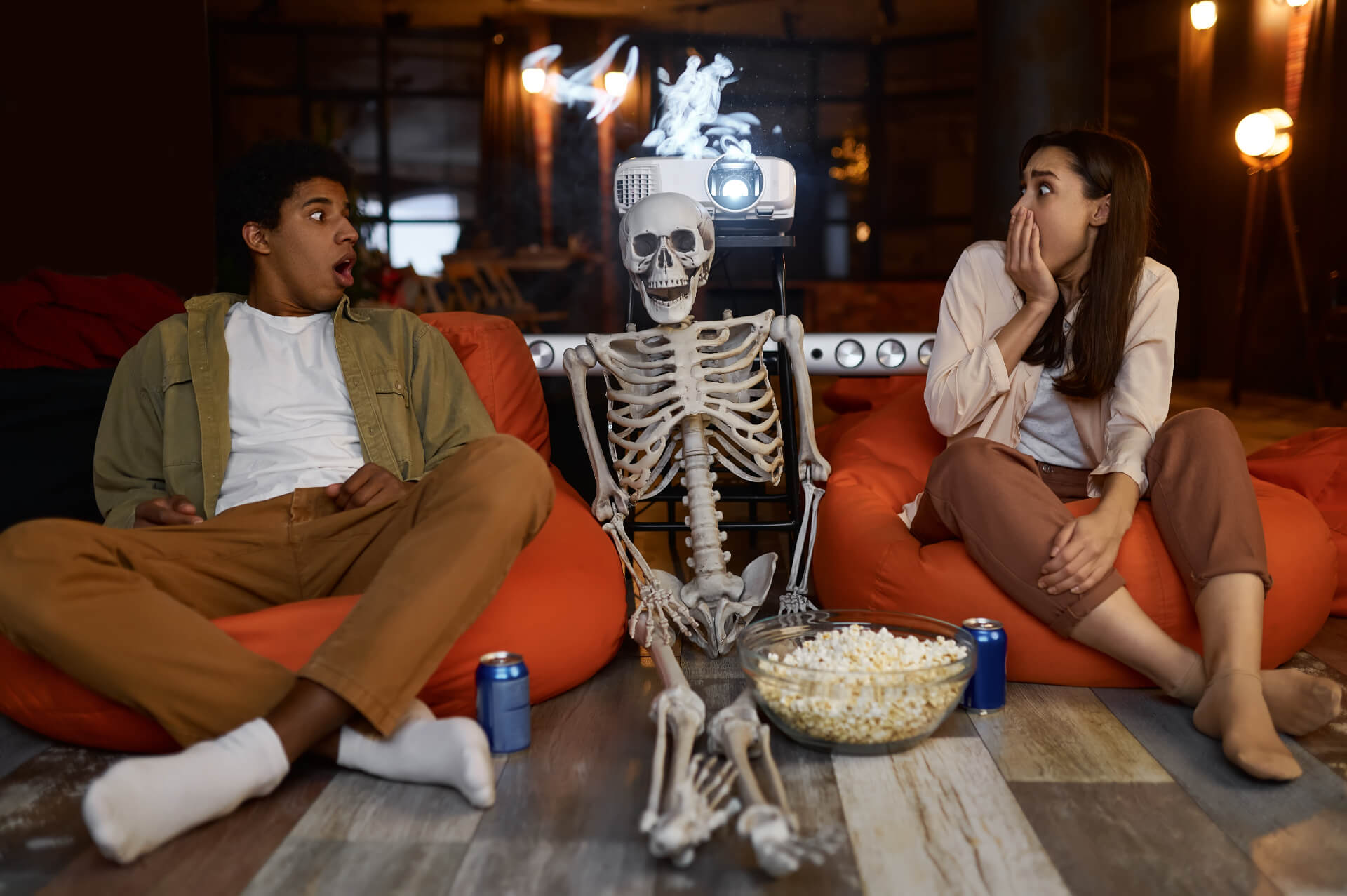 Horror Video Games for Enthusiasts
The Best Horror Games for Players
The realm of gaming has witnessed an impressive array of spine-chilling titles in recent years, perfect for an unforgettable Halloween evening.
Recommendations in the Vein of The Dark Pictures Series
When it comes to video games that quicken your pulse and plunge you into the depths of horror, two remarkable titles stand out: "Man of Medan" and "Little Hope."
"Man of Medan" - A High-Seas Adventure
"Man of Medan" transports players to an abandoned ship where a mysterious calamity unfolded. Here, you can experience the tension up close and explore the horrors of the deep sea. The choices you make influence the course of the story, akin to escape rooms where your decisions hold the key to success.
"Little Hope" - A Grim Adventure in a Cursed Small Town
On the other hand, "Little Hope" immerses you in a cursed small town where a dark history from the past haunts the present. You'll be confronted with gripping narratives and terrifying twists that will keep you glued to the screen. The atmosphere in this game evokes the eerie ambiance of escape rooms, where the fear of the unknown is ever-present.
Video Games or Escape Rooms: The Choice of Horror
Whether you opt for video games or the experience of a physical escape room ultimately boils down to personal preference. However, both offer thrilling adventures that allow you to immerse yourself in the world of horror.
Experience Escape Room Adventures
Exciting Puzzles and Thrills Galore
If you're no longer feeling challenged by conventional horror games and are seeking an exhilarating experience, you've come to the right place. Test your detective skills by solving intricate puzzles to escape the room within a tight 60-minute timeframe.
The Diversity of Horror Escape Rooms in Vienna
A visit to Vienna entails more than just admiring the city's historical beauty; it also means confronting the challenges posed by its diverse range of escape rooms. An outstanding example is "NoWayOut." Whether you wish to work your magic in the "School of Magic" or face the horrors of "The Nun," the selection is truly impressive.
The Extra Dose of Chills: The Experience with Actors
The Nun Escape Room in Vienna stands out not only for its gripping puzzles and eerie ambiance but also for its inclusion of actors, intensifying the experience. Imagine trying to decipher clues while a demon in human form, portrayed by a talented actor, complicates your adventure. Such an escape game is not just a test of your intellect but also a trial of your nerves. Rise to the challenge and, alongside your friends, become Masters of Escape in the realm of spine-tingling games.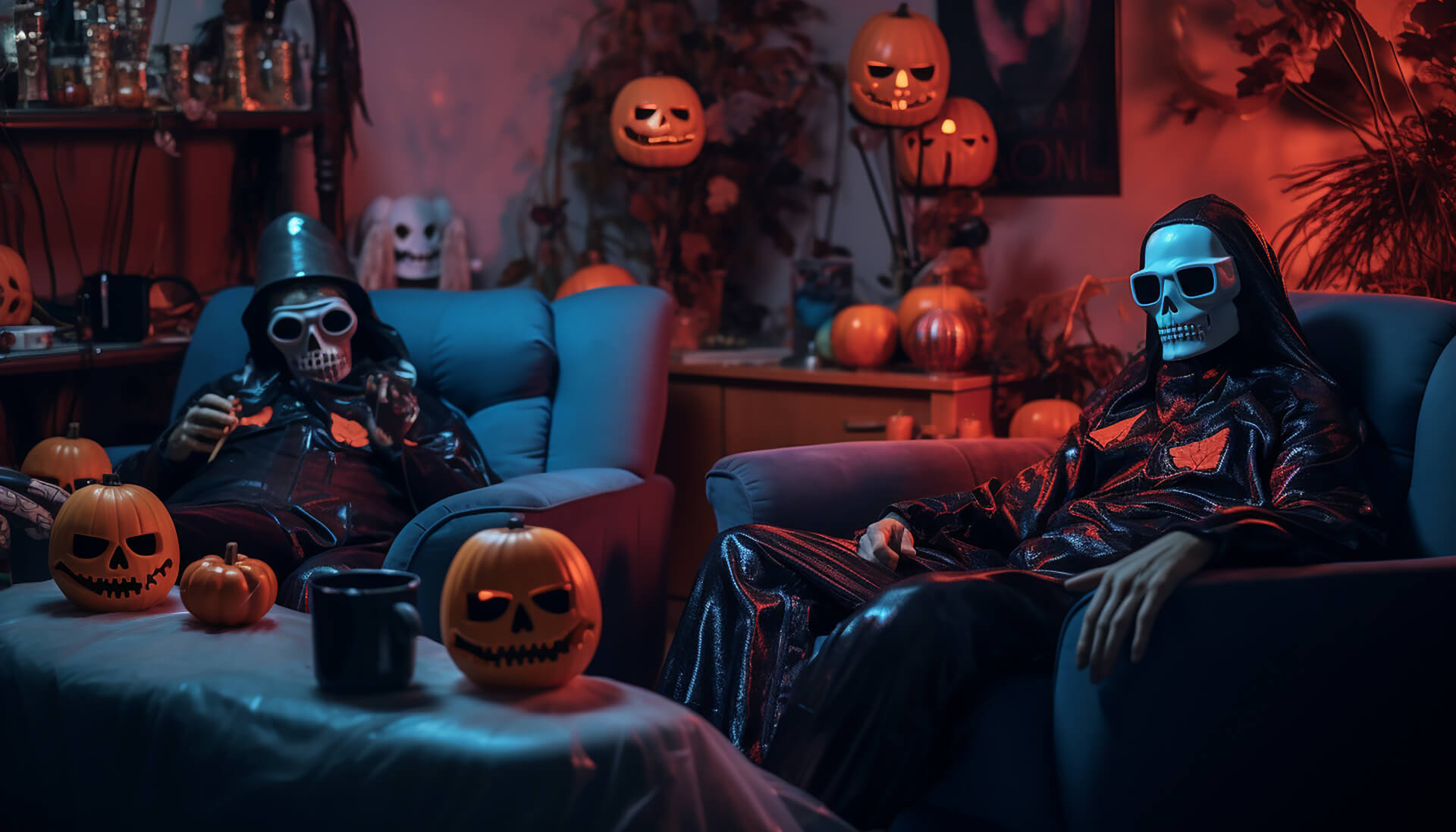 Question 1: Why is Vienna a popular destination for horror and Halloween enthusiasts?
Answer: Vienna boasts a unique blend of historical grandeur and modern spookiness, making it a top choice for Halloween aficionados.
Question 2: What are the best films for a spooky Halloween evening in Vienna?
Answer: Films like "No Way Out" from 2020 and "Escape Room: Tournament of Champions" from 2021 are excellent options. For fans of escape-themed movies, "Fatal Premonition" is a compelling choice with numerous plot twists.
Question 3: What sets the "The Nun Escape Room" in Vienna apart?
Answer: "The Nun Escape Room" in Vienna distinguishes itself with its gripping puzzles and a unique experience featuring live actors. A demon, portrayed by a talented actor, significantly amps up the scare factor.
Question 4: What video games do you recommend for horror enthusiasts?
Answer: For horror game enthusiasts, "Man of Medan," a high-seas adventure, and "Little Hope," a game set in a cursed small town, are outstanding recommendations that will set your heart racing.
Question 5: What's the distinctive experience in physical escape games compared to video games?
Answer: Physical escape games, like those in Vienna, offer real-life challenges where decisions have immediate consequences. While video games allow for deep immersion in creepy narratives, physical escape rooms provide a direct, immersive experience.