NoWayOut Gift Card
06-12 December
Save time and enjoy Christmas with NoWayOut without having to spend a long time looking for presents!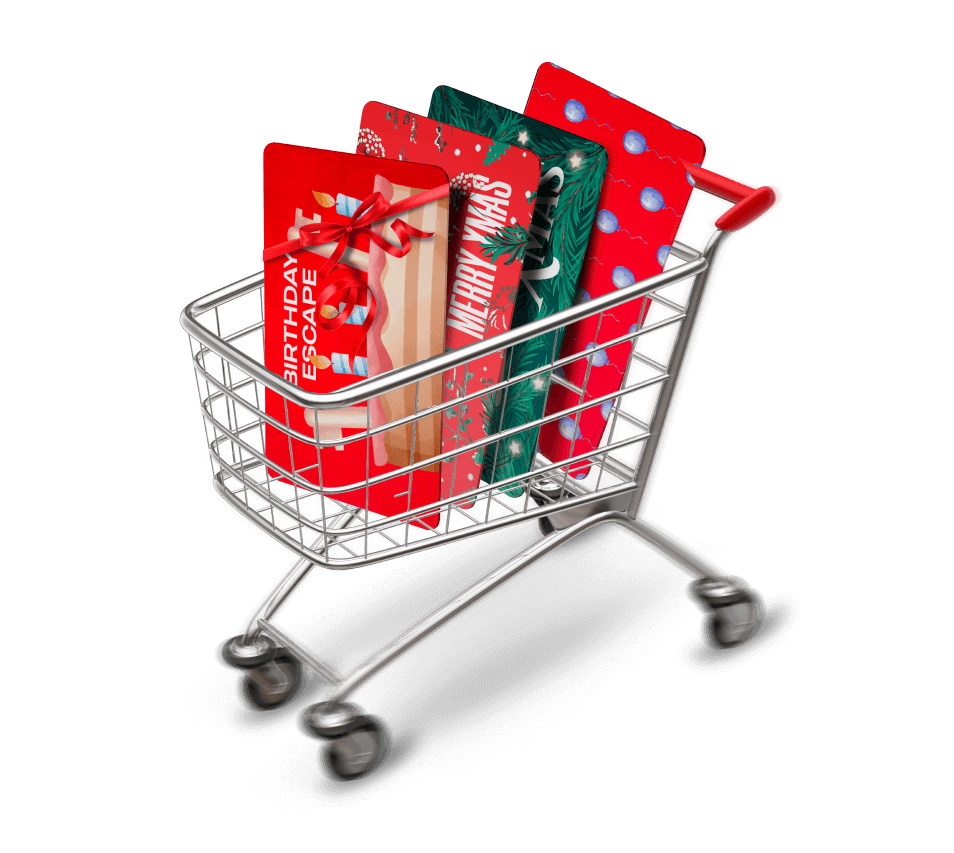 Advantages
Why 721 350 players choose us?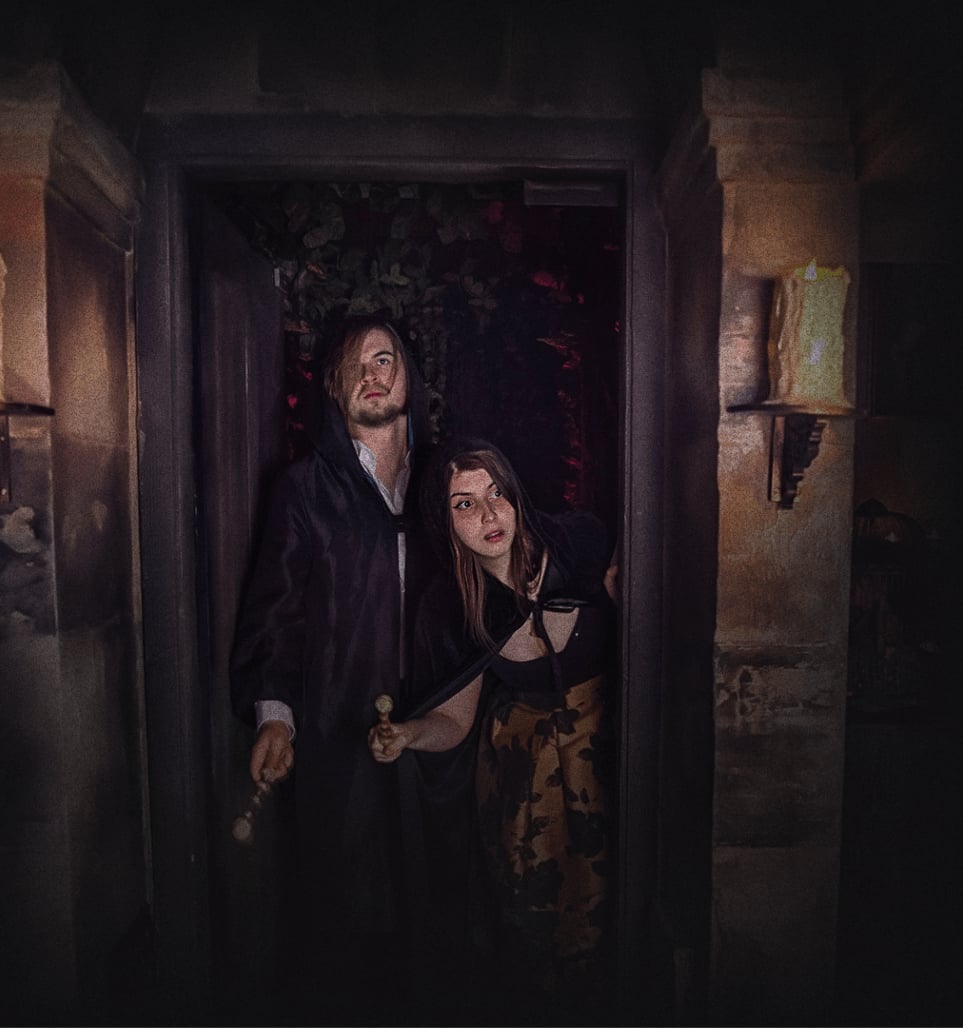 Most Expensive Decorations
Puzzles You Have Never Seen Before
Advanced Technologies
Large Waiting Area
Right in the City Center of Vienna
Play in German or English
Latest reviews
Eine der besten Räume bisher!
Wir haben bereits 60+ Räume in unterschiedlichen Städten gespielt. Bei NoWayOut-Escape haben wir "School of magic" und "The Nun" gespielt und beide Räume sind toll und aufwändig gemacht, man fühlt sich richtig in die Geschichte ein. "The Nun" ist ein bisschen gruselig und cool gemacht! Die Rätsel sind teilweise schwer (macht auch mehr Spaß als einfache Rätsel), aber wir waren auch nur zu zweit (evtl geht es mit mehr Personen schneller, ist aber auch zu zweit auf jeden Fall machbar). Die Betreiber sind echt nett und haben sich viel Zeit genommen. Es hat uns sehr gut gefallen und die Räume gehören definitiv zu den besten, die wir bisher gespielt haben!
ReslW
Looks like magic. Good looking rooms!
So I went with my mother and her 2 sisters and we all went to play The Ring, it was absolutely fantastic and I enjoyed it a lot. It was quite scary but I did enjoy it I guess. Although, the thing that was scary about it is that the girl from The Ring suddenly popped in front of us while we were in the dark and it was really horrifying but funny at the same time.
zainamd
Coolster Escape Room Wiens!
Habe schon fast alle Räume bei No way Out gespielt und finde es echt cool wie unterschiedlich die Dekorationen und die Rätsel in den einzelnen Räumen sind! Durch die Stories und dem Audio in den Räumen denkt man echt, man wäre der/die Protagonist/in eines aufregenden Abendteuers. Vor allem als Harry Potter- und Horror-Fan, waren "School of Magic" und "The Unknown" meine Highlights! :-) Größter Pluspunkt: Die Spiele bestehen nicht nur aus Schlössern und Codes, sondern basieren mehr auf interaktiven Rätsel, was meiner Meinung nach das Spiel viel interessanter macht!
r_kovacki
Eintauchen in eine andere Welt
Wir haben das Spiel "The Unknown" (Horror-Escape-Room mit Schauspieler!) ausprobiert und waren absolut begeistert! Obwohl ich schon zahlreiche Anbieter in Wien ausprobiert habe, habe ich niemals ein so gut aufgebautes Escape-Game erlebt. Man spürt deutlich die Liebe zum Detail - hier ist nichts einfach zusammengewürfelt, sondern alles ist durchdacht und passt perfekt zusammen. Vieles in den Räumen funktioniert mit Technik, was das Erleben und Eintauchen in die Welt noch einmal auf ein neues Niveau hebt. Generell schafft es dieses Spiel, eine einzigartige Atmosphäre zu entwerfen - 60 Minuten lang fühlt man sich, als wäre man in einen Horrorfilm geschlüpft - die Musik, die Requisiten und nicht zuletzt die Anwesenheit einer Schauspielerin runden das Erlebnis ab! Ein tolles Erlebnis, das ich auch jeden Fall weiterempfehlen kann...Wir kommen wieder, um die Fortsetzung "The Nun" zu erleben!
sandykai
Unfassbar großer Spaß!
Waren heute dort und haben drei Räume am Stück gespielt - hätten am liebsten noch weiter gemacht, aber leider war der Abend vorbei :-) Auf jeden Fall sehr zu empfehlen, super freundliche Mitarbeiter und wirklich spannende und liebevoll gestaltete Räume! Wie haben gespielt "Mission Belvedere", dann "Da Vinci" und zu guter Letzt "School of Magic" - alle drei Räume haben ihren ganz eigenen Reiz, so dass für jeden Geschmack sicherlich etwas dabei ist!
ctcv85
Absolut TOPP!!!
Absolut genial! Haben zu viert den School of Magic gemacht und werden definitiv wiederkommen um auch die anderen Räume zu absolvieren. Auch für "Nicht-Harry-Potter"-Fans (gibts sowas überhaupt? ) wirklich empfehlenswert! Soll ich spoilern? NEIN!!! Diesen Raum muss man einfach selbst erleben!!!!! Haben einen kurzen Blick in "Da Vinci" und "Belvedere" geworfen. Was soll ich sagen? Sieht auch seeeeeehr vielversprechend aus! Freuen uns schon sehr auf ein ganz baldiges Wiedersehen!
KatieM
You will find us here
Contact us
Sun - Thu: 10:00 - 21:00
Fri - Sat: 10:00 - 23:00